Vision
"World-class manufacturer with best quality for utmost customer satisfaction that enhances competitive advantage through technology and serve customer needs with competitive cost"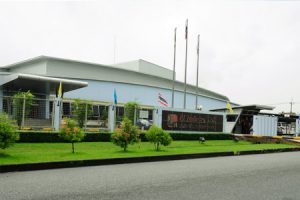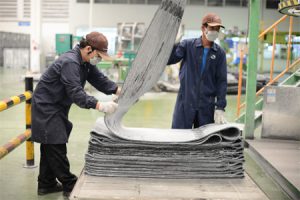 Rubber compound manufacturer focuses on high-quality manufacturing of rubber compound with competitive cost to serve customer's needs.
Our compounds offer both domestic and international markets with high quality products adhering to industrial requirements and standards. We serve customers in fields of automotive, electrical appliance, electronic, footwear, and industrial rubber products.
Our technical department provides strong support in rubber formulation design and production process to meet industrial's needs. Our products cover the whole range of rubber grade from natural rubber to high performance rubber such as HNBR, FKM, ECO, and Silicone compound.
Product and sales of rubber master batch development
Main Product
Standard Compound for NV, CR, EPDM, NBR, NR and SBR, in both black rubber compound, and color rubber compound.
Customized rubber compound for CR, EPDM, NBR, NR and SBR both of color and black rubber compound, the rubber compound is tailored formulation to customers' requirements.
Specialty rubber compound: Fluoroelastomer, Silicone rubber, HNBR, Acrylic rubber and ECO.

Pre-dispersed carbon black master batch product
Our master batch black is a high quality carbon black master batch designed to provide unique balance of process ability as well as enhanced physical properties, perform excellent dispersion as well as cost saving in formulation cost and cleaner factory environment. From a selection of carbon black's grade to form a pre-dispersed 30-40% of carbon black in rubber, master batch black can be tailored without plasticizer or aromatic oil or paraffinic oil to improve process ability. We are very pleased to provide you with our high quality of carbon black master batch.

Chemical Master batches
PerformTM SW: N-Nitosumire free accelerator provides high degree of cross-linking with good heat aging, coloring UV resistance.
ElastoflexTM AC-2 : Chemical in foam process, EVA and Phylon, reducing cure time, improve cell structure, and foam properties.
DispermacTM: Sulfur and accelerator master batch, blowing agent and DCP Master batch

Market segmentation
We provide product of rubber compound to support in many segments.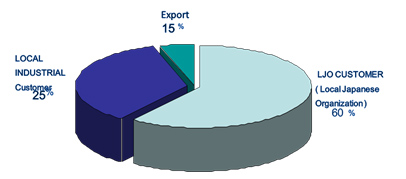 Product Application
Automotive parts - Weather strip, grommet, hose, anti-vibration parts (AVP), brake & clutch, other parts
Industrial products - Hydraulic hose cover, inner-tube, wire-blade hose, spiral hose compoundautomotive fluid hose system
Industrial precision parts - o-ring,sealant, gasket
Motorcycle tire and parts
Sport Applications
Footwear - Out sole and mid sole
Balls - Tennis , basket ball
Home appliances
Construction – Bearing pad, high voltage insulation
Manufacturing facility and capacity

Manufacturing facility and capacity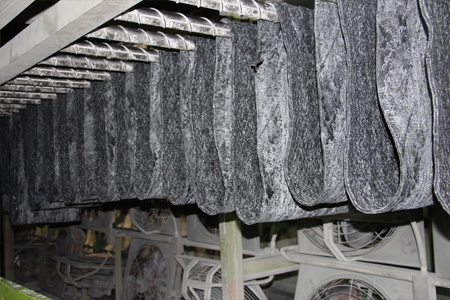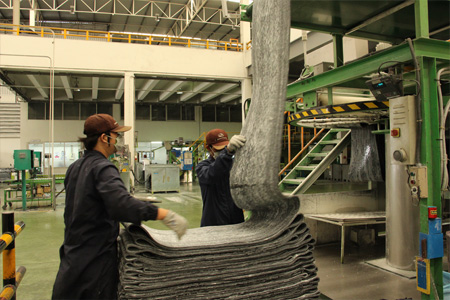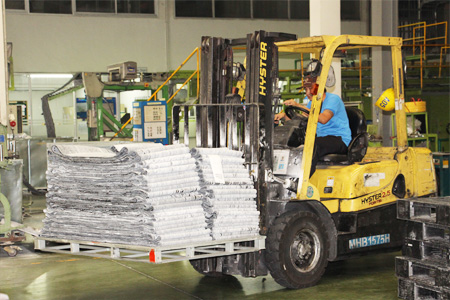 PI Industry and Creative Polymers are rubber compound companies with more than 20 years of experiences. We are the leading customized rubber compounder with the capacity of 80,000 tons per annual.

The major business focuses on the rubber compound which customize to the specific formulation to meet the product properties, and process capability that customer required. This is bolstered by excellent technical support as well as good quality and services from the R&D department along with rubber technical team.
Production and Technology
We optimize the rubber production facilities with various sizes of production batch and different of mixing technology to serve the different needs of customers.We serve customers with various sizes of mixers (from 35 Liters to 250 Liters with automatic feeding system) of tangential and intermeshing mixers. These will enable us to be the world-class manufacturer with the competitive cost and technology to serve various applications to customers in various countries.
Technical and Special Compound
FKM, HNBR and technical rubber compound are compounded in sizes of mixer from 3 Liters to 35 Liters
Pelletizer extruder for producing free-flowing pelletize rubber compound
Quality Operating Systems
We possess perfect production facilities and precise of international standard for testing equipment, which guarantee our products consistency as well as total quality management. High-quality standards of our plants are reflected in its attainment of the prestigious ISO 9001:2015 and BS OHSAS 18001:2007 certified by TUV NORD

Quality control:
Create and develop of computerized process control system into Kanban concept.
Control Raw material in inventory and print out "Barcode" of raw material and attach to each raw materials by following "raw material specification".
Fulfill "Quality and Inventory Management", control of quality status and prevent mistake, automatic stock balance and real time reporting.
Company's policies directions
A technology leaded manufacturer that integrates basic knowledge of science and technology that drives Innovation Group's manufacturer to be the leader in polymer processing technology in order to sustain the growth of Thai industry and Innovation Group.
Being the world-class polymer manufacturer through intensive people development programs. Innovation Group emphasizes on team-work spirit among all employees of Innovation Group.
Demonstrate and implement "Innovation's Manufacturing System (IMS) "as an effective manufacturing system to look after total quality of products, manufacturing process until product delivers to customer.
Deliver to customer only safety and quality product that meet customer's expectation at competitive cost and delivery product right on time (SQCD).
Provide technology support and joint research and development with customer to enhance customer's processing capabilities and create innovative product.
Build and sustain good relation with all business along the value chain to cooperate together to servethe global market with best quality, service, and cost effectiveness.
Implement OHSAS 18001 on occupational health, safety and good working environment at every working step.
Social contribution for Thailand competitiveness.

P I Industry Limited
Head Office
20 Soi Ramkhamhaeng 30 (Ban Rao) Hua Mak, Bang Kapi, Bangkok, 10240, Thailand.
Tel : +66 2 375 5197 (Auto line) Ext. 316
Call Center: +66 2 732 1630-31
Fax : +66 2 374 5401, +66 2 377 9830

Factory
91 Moo 5 Nong Bua, Ban Kai, Rayong, 21120, Thailand.
Tel : +66 38 961 855-7 Fax : +66 38 961 826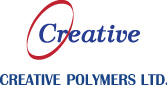 Creative Polymers Ltd.
Rojana Industrial Park Rayong
274 Moo 11 Nong Bua, Ban Kai, Rayong, 21120, Thailand.
Tel : +66 38 946 042-3 Fax : +66 38 946 049
Email: piimkt@elastomer-polymer.com