"A successful international industrial company always stays close to customers."
Innovation Logistics
 was established in 2008 operated under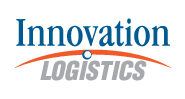 Chemical Innovation Co., Ltd., the leading polymer distribution in Thailand, with total registered capital of 106 MB and facilitated with modern technology in a spacious 8,094 square meter. We complying the group company brand linkage of the Innovation Group.
      Our well-trained and knowledgeable staffs ensure that each of your shipments is transported safely with correct documentation. Our staffs are also ready and able to assist the importing/exporting community with customs brokerage and clearance.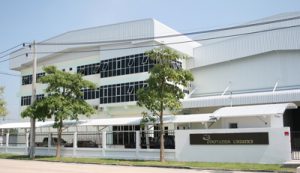 Vision
Integrated supply chain with cost effectiveness and customer satisfaction.
Logistics Solution & Management
I: Warehouse Storage
We have 3 warehouses at Bang Phi Samut Prakarn, Pinthong Industrial Estate and Laem Chabang Industrial Estate Chonburi with various sizes of area from 1,000-4,000 sq.m, and facilities;

• Fully on-line warehouse management system (WMS)
• Barcode tracking system with wireless handheld computer for easy location indication
• Rack storage with location guarantee, more than 2,500 pallets storage capacity
• Electric forklift with loading dock facilities, clean environment and energy saving
• Mechanical dock and Double dock leveler for easy loading
• Cool room facility with temperature control
• Safety & Security
o Online CCTV
o Floor loading capabilities up to 5 MT/sq.m
o Extinguisher & Fire Alarm
II: Transportation
• Equip with 5 pickups and 1 six wheel truck with closed container
• Container trucking service also available upon request
III: Import-Export
• Experienced customs and shipping service
• Customs paperless system linkage
o Easy Plus Import
o Easy Plus Export
o Goods Control
o Short
• BOI & BIZ 19 service
International Procurement Office (IPO) & Export Processing Zone (EP)