"Knowledge we can gain Technology we can get."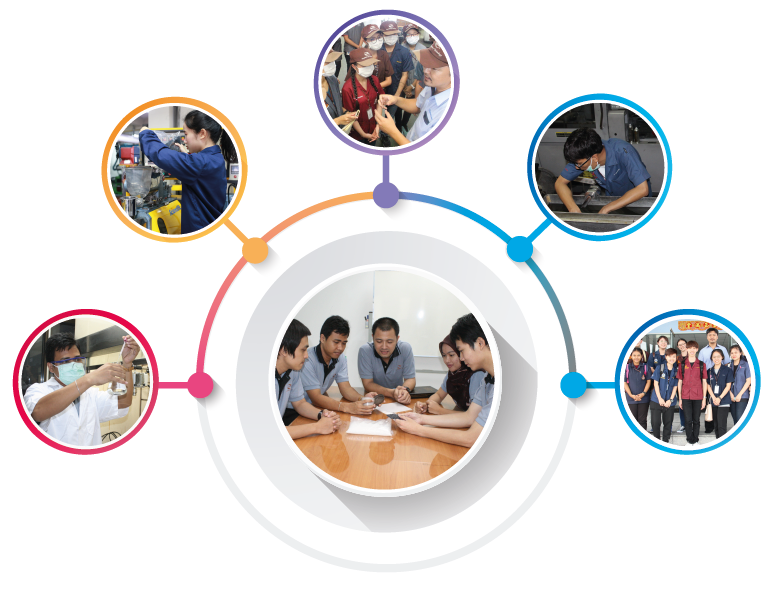 The company's technology center has recently been established on 30 Ramkhamhaeng Road. It is well equipped with wide varieties of necessary rubber and polymer application research facilities and equipment. The group has training rooms to provide education to our staff and public, the main room can accommodate up to 80 people.
At present the group has two centers, one in Bangkok and one in Rayong; they become the education centers for industries and academics. The purposes of the center are as follows:
1
Co-research and development with strategic partner is the core in creating unique products that bring competitiveness value to us and our partners.
2
Innovation group continuously support doctorial programs and research programs in many well-know universities in Thailand in doing research at our research centers.
3
Polymer technology summer camp project is a 6-week rubber and plastic technical training program for students from various Universities in Thailand since 2003. Every year, 20 science and engineering students attend this Innovation Group's Technology Summer Camp during April to May.