"The Innovation Group grows unceasingly toward the enhancement of knowledge and technology. We believe that true innovation can be achieved from the unison of both, in order to provide the utmost technical competitiveness to the industry and contribute the best to the society. This is to enable, our practice of 
"Inspiration of Technology"

."
About us
       The Innovation Group's R & D laboratory was established in 1996. It enables us to develop many rubber formulas. In 2003 we built a new R & D and Training center on 30 Ramkhamhaeng Road. It is well equipped with necessary rubber and polymer application research facilities. There is also a training center for staff and public, which can accommodate up to 80 people. It become with the group's "Inspiration of Technology" vision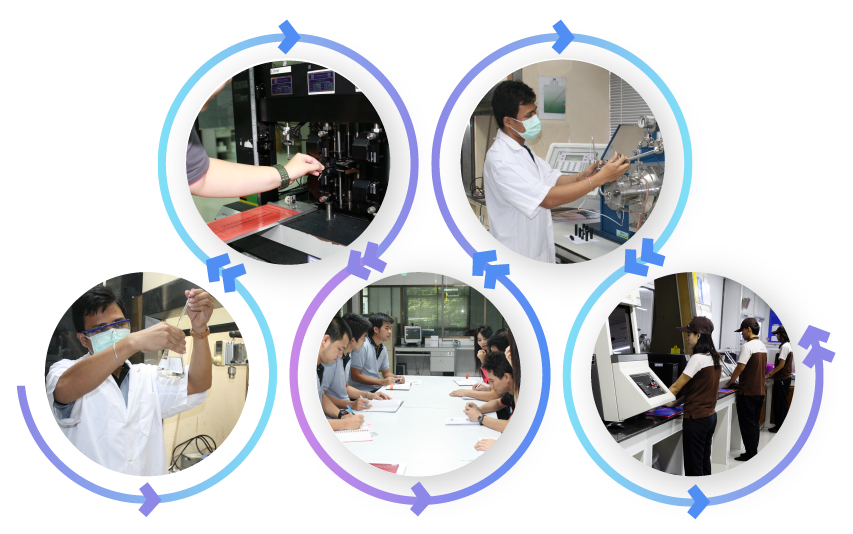 What we offer?
       Innovation Group's keys to success in today's market are technological competence and its ability to apply acquired technology into innovation. We focus on product research and development to strengthen the group's marketing and technical capabilities to ensure utmost customer satisfaction at all times. The R&D functions are as follows:
       Product development: the technical staff works hand-in-hand with marketing staff to create and develop new products and applications.
       Technical support: support and assist customers both in developing new products and applications as well as solving customer's technical problems.
Major areas in research and development;
• RUBBER & PLASTICS Physical Testing
• POLYMER Compound Processing
• NANO Particle Grinder and Analyzer
International Standard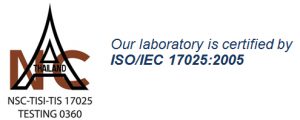 In 2007 R&D has been managing the center with the standard of quality of ISO 9001, and in 2013 we achieved ISO/IEC17025:2005(E) standard of quality from the government.